Posted by Lyn Roberts on Oct 7th 2019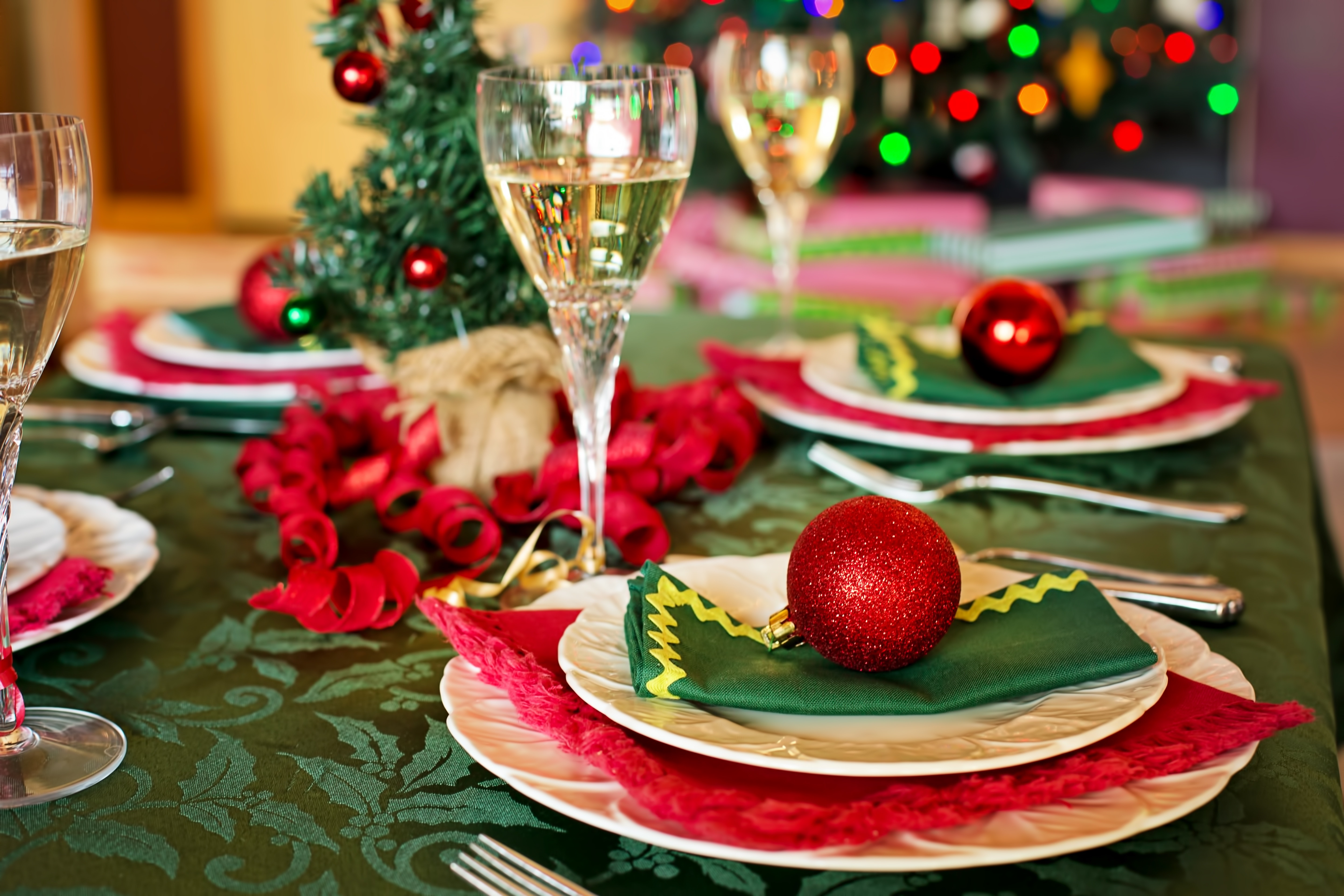 English Christmas Dinner: If you'd like to make this Christmas season memorable and extra-special, you may want to model your home's Christmas dinner after a traditional English Christmas dinner.
In England, Christmas dinners are large, celebratory events that bring the entire family together. Rooted in decades of tradition, these dinners have only slightly changed with time.
They create a welcome ambiance where the family spends hours together indulging in delicious food, exchanging gifts, and enjoying each other's company.
If this sounds like the type of atmosphere you want to create in your home this Christmas, then consider embracing the following English Christmas dinner traditions.
A Starter That Features Seafood
Traditionally, English Christmas dinners feature seafood in their starters. Prawn cocktails have recently come back into favor, and smoked or cured salmon is another favorite option.
Consider pairing smoked salmon with dill sauce, which makes a great complement to its flavor. Smoked salmon salads are a lighter starter that ensure guests leave room for the main course to come.
If you don't want to serve seafood or if you have family members who are allergic, you can serve another starter. The seafood starter is tradition, but many English dinners go without the seafood element.
Chicken liver pate makes another great choice.
The Main Course
A traditional English Christmas dinner centers around the main course, which was often a goose. While English dinners do still include goose as a main course, more families are indulging in duck or turkey today.
For a delicious turkey recipe, try roasting your turkey with a red wine baste to add delicious flavor. If you'd like a hint of saltiness in the bird, place pancetta under the turkey's skin. You can also prepare the turkey with a dry-brine recipe.
Alternatively, consider a main course of roast beef. Allow the beef plenty of time to rest, which creates a juicy, tender dish. Be sure to pair it with plenty of gravy. Roast beef also pairs well with Yorkshire pudding.
Garnish your main course with pigs in blankets (mini sausages wrapped in bacon). These garnishes add salt to the meat, and are often paired with turkey because of the extra flavor that they offer. You can also offer up cranberry sauce as a garnish, too.
English Dinner Side Dishes
While the main course is the focus of the meal, the side dishes you serve can really enhance the main. Many Christmas dinners feature vegetables like honey-roasted carrots, roasted parsnips, mashed turnips, and brussels sprouts. Asparagus tips, cabbage, and broccoli are also popular options.
Dessert Selections
A traditional English Christmas dinner isn't complete without Christmas pudding. This desert dish is traditionally served on fire, and it features a garnish containing some sort of alcohol, like a brandy sauce. Also called plum pudding or plum duff, this pudding originated in the medieval era.
The Roman Catholic Church decreed that the pudding be made with 13 ingredients representing Christ and the 12 apostles. The entire family was encouraged to stir this pudding.
Christmas pudding is far from the only dessert that you'll find in a traditional dinner, though.
Consider baking a yule log for your celebration. This multi-layer chocolate roll takes some talent to construct, but its rich flavor and impressive appearance make it a great addition to a Christmas meal.
Mince pies are another favorite. Made with fruits like cranberries and raisins, these desserts feature plenty of chopped nuts and are full of spices like nutmeg and cinnamon.
Lightly dusted with sugar, these pies make a great way to finish off a rich, indulgent Christmas meal.
Planning Your Traditional English Christmas Dinner
The English Christmas dinner menu is complicated, with multiple courses and dozens of ingredients, so planning ahead is key to a successful meal, especially when you're expecting many guests.
Now is the time to start outlining your menu and planning your shopping list.
The British Food Club can make shopping for your holiday meals easier. Enhance your English Christmas dinner with our wide selection of Christmas foods, including Christmas crisps, mincemeat, and more. We also have plenty of cakes and desserts, including cherry bakewells, Viennese whirls, and other ingredients to make your baking easier. To satisfy your family's sweet tooth and fill your children's stockings, our chocolates and sweets offer delicious variety with an authentic British heritage. You may also want to indulge in our gourmet snack offerings, whether you have them available for snacking before dinner or choose to include them in stockings as special treats.
Let the British Food Club help you to enjoy a traditional English Christmas dinner with your family this holiday season.